In actuality, 360 degrees does not equal precisely 6.28 radians - it equals 2 * pi where pi is approximately 3.14159265358979323846.

Here is a diagram showing a number of angles in degrees and their equivalent values in radians: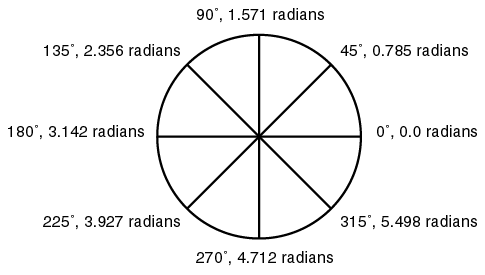 The formulas for converting between degrees and radians are as follows:
degrees = 57.2958 * radians
and
radians = 0.017453 * degrees
The reason for having both radians and degrees is that the trigonometric functions (sin, cos, etc.) all expect the values supplied to them to be measured in radians.
Finally, nearly all the attributes have a long and short form